Have you just finished watching a drama and are now suffering from post-drama depression? Are you looking for some new binge-worthy dramas to devote all your emotions and energy into?
Well, you've come to the right place.
We've got many interesting new shows are coming our way and we can't wait to share them with you.
1. Doom At Your Service

Park Bo-young, who's known for her lead roles in dramas such as Strong Woman Do Bong-soon, Abyss, and Oh My Ghost, is making a comeback on May 10th with Doom At Your Service alongside Seo In-guk.
Synopsis
Tak Dong Kyung has been working hard ever since her parents passed away. Her life seemed more stable after working as an web novel editor for 6 years, but then she gets diagnosed with a brain cancer. She blames her unlucky life and wishes to curse everything to disappear, which unintentionally calls Myeol Mang, a messenger between humans and gods, to appear. He says that he can grant her wishes. As her last hope, she makes a contract with Myeol Mang for a hundred days to live how she wants, risking her everything. [Source: MDL]
2. Move To Heaven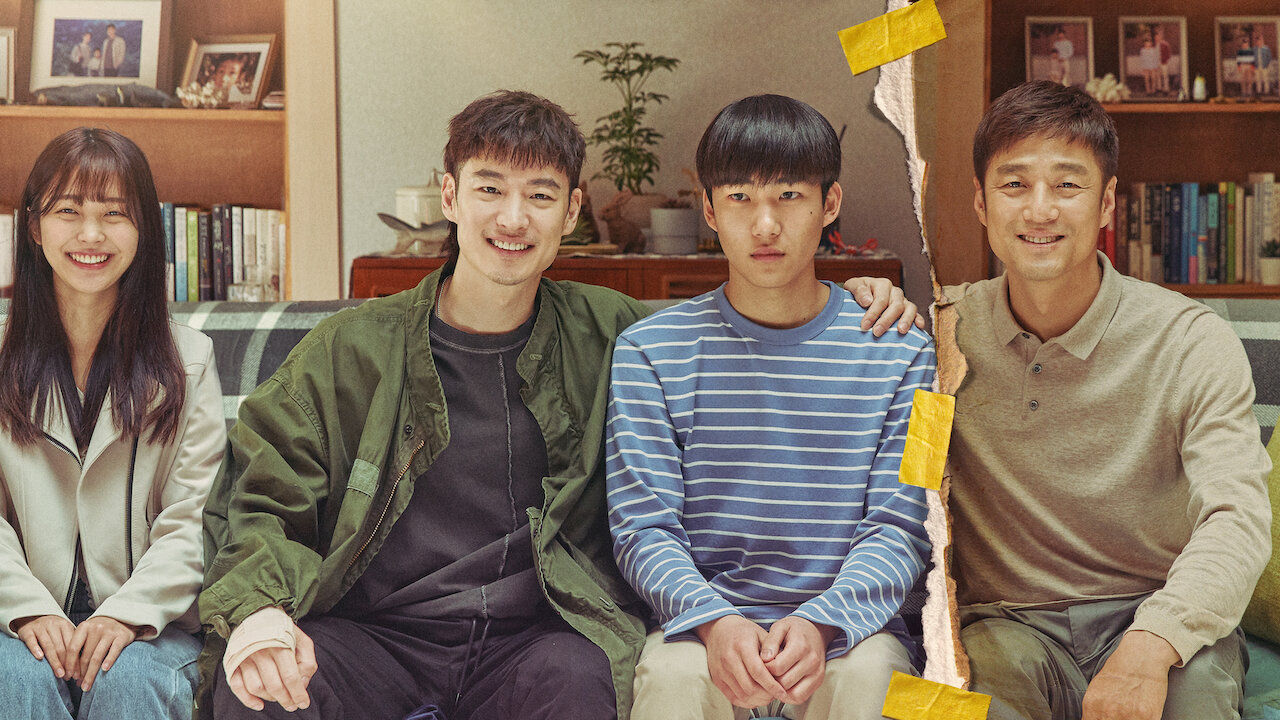 Coming on May 14th, this new drama is starring Lee Jae-wook, whom many viewers remember for his roles as Baek Kyung in Extraordinary You and Sunwoo Joon in Do Do Sol Sol La Sol, Hong Seung-hee who recently filmed Netflix's original series Navillera, Tang Joon-Sang who starred in Young-ju, Taxi Driver's Lee Je-hoon, and Ji Jin-hee who recently filmed Undercover.
Synopsis
Geu Roo is a young man with Asperger syndrome. He works for his father's business "Move To Heaven." Their job is to arrange items left by deceased people. One day, Geu Roo's own father dies. Gue Roo is left alone, but his uncle Sang Koo suddenly appears in front of him. Sang Koo is a cold man. He was a martial artist who fought in underground matches. He went to prison because of what happened at his fight. Sang Koo now becomes Geu Roo's guardian. They run "Move To Heaven" together. [Source: AsianWiki]
3. My Roommate Is a Gumiho
Based off the Webtoon with the same name, fans of the comic are excited to see what adventures the drama adaption of the story may hold on May 26th. The show will be starring Girl's Day Hyeri, Weki Meki's Doyeon, Jang Ki-yong, Kang Han-na, and more!
Synopsis
Shin Woo Yeo is a handsome and smart professor. He is also a 999-year-old nine-tailed fox. To become a human, he collects human energy in a bead. Soon, he is set to become a human. Meanwhile, Lee Dam is a university student. One day, her drunk friend falls asleep on top of an expensive car. She apologizes to Shin Woo Yeo, who is the car owner. While Lee Dam struggles to take her friend away, Shin Woo Yeo gives her a hand. An accident happens that changes their fate. Shin Woo Yeo's bead falls out of his mouth and Lee Dam unintentionally swallows it. The bead can exist inside of a human for no more than 1 year and, afterwards, the bead will break inside of that person. This will cause Lee Dam to die and Shin Woo Yeo will lose his chance to become a human. Shin Woo Yeo explains to Lee Dam their predicament and suggests that they should live together until they figure out a solution. Lee Dam, who has never had a boyfriend in her life, now lives with Shin Woo Yeo. [Source: AsianWiki]
4. Mine

If you like dramas with strong and ambitious female leads, this is the one for you! Starring actresses like Lee Bo-young and Kim Seo-hyung, this show centers around two women trying to uncover their true identity while also dealing with the prejudices of society. The first episode of Mine airs May 8th on Netflix.
Synopsis
"Mine" is about strong and ambitious women who overcome the world's prejudices in order to find their true selves. Seo Hee Soo was a former top actress, but she gave up her career to marry the second son of Hyo Won Group. She does her best to fit in as a daughter-in-law of that family. She acts confidently all the time to not to lose her true self. Jung Seo Hyun, on the other hand, is married to the first son of the same chaebol family. She is also the daughter of a chaebol family and is elegant, intelligent, and also very rational. [Source: MDL]
5. The Crazy Guy in This District
Also known as Crazy Person in the Area or Crazy X in Town. The show is starring actress Oh Yeon-seo, who starred in popular dramas such as A Korean Odyssey and My Sassy Girl, and actor Jung Woo, who starred in the popular series Reply 1994 and Reply 1988. It was also confirmed that AKMU's Lee Su-hyun will also be starring in the show.
The airing date of this show is May 24th, so you can't miss it!
Synopsis
No Whi-O (Jung Woo) works as a detective. He thinks that he has a pretty decent life. One day, an incident takes place. This causes No Whi-O's life to change. He becomes a crazy guy, unable to control his anger and he gets angry at everything. He tries to return to former self, but, during this time, he gets involved with another crazy person, Lee Min-Kyung (Oh Yeon-Seo). She has a sophisticated appearance and a fine job, but something happens to her. Her ordinary life collapses and she doesn't trust anyone anymore. She has delusions and is compulsive. No Whi-O and Lee Min-Kyung become attracted to each other. [Source: AsianWiki]
Which one are you looking forward to?