Actors Go Doo-shim and Ji Hyun-woo will preform a romance acting beyond their age difference.
The movie Everglow is about the special love of Jeju diver Jin-ok (played by Go Doo-shim) and PD Kyung-hoon (played by Ji Hyun-woo), who films a documentary with him as the main character.
Everglow delicately persuades that questioning the love story between an older woman and a young man is itself a prejudice and asks questions about the meaning of love beyond the prejudice of age difference, regional difference, and career difference.
For Go Doo-shim, it is the most drastic and bold challenge of her 49 year-old acting career. In her own hometown, Go Doo-shim delicately and deeply portrays the lives of Hanyeo (female divers in the Korean province of Jeju whose livelihood consists of harvesting a variety of mollusks, seaweed, and other sea life from the ocean) representing Jeju Island and the feelings of love that come to an elderly woman.
Go Doo-shim said,
"No matter how old you are, people have emotions. This movie really shows that. I am really grateful to the director So Joon-moon for allowing Jin-ok to hold onto the line of her emotions, overcome the limits of age difference and prejudice, and welcome an shining moment into her heart."
Go Doo-shim, who has played the life and love as a woman, will show a stable collaboration that transcends generations with Ji Hyun-woo. In the poster released earlier, the two created a dreamy yet warm atmosphere against the backdrop of Sangsanghwa, the main subject of the movie.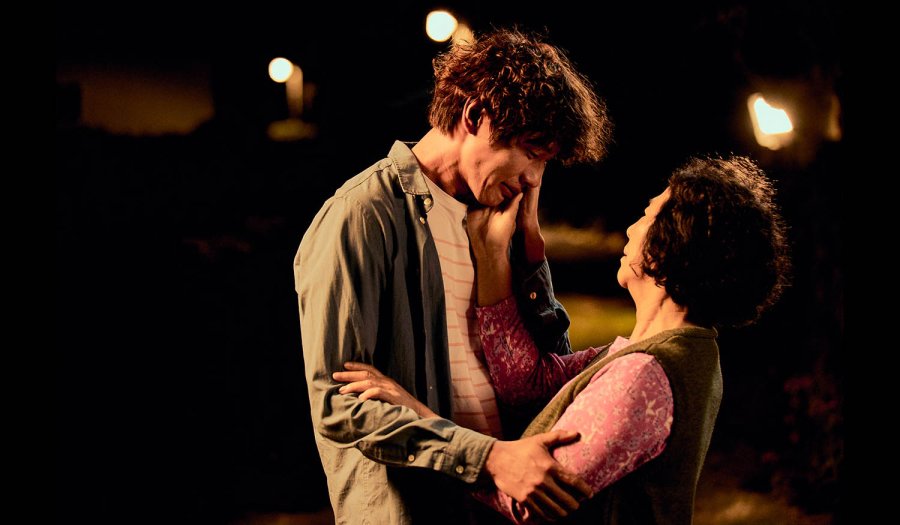 In the poster, Kyung-hoon's question, "What is love in Jeju Island?" and Jin-ok's answer, "It's a turbulent conversation this evening," amplifies the curiosity about how their love will proceed in the move.
Born in 1951, Go Doo-shim, and Ji Hyun-woo, born in 1984, who transcend the 33-year age gap and perform romance, the movie 'Everglow' is scheduled to be released on June 30th.
[Source: Insight via Instagram]
1